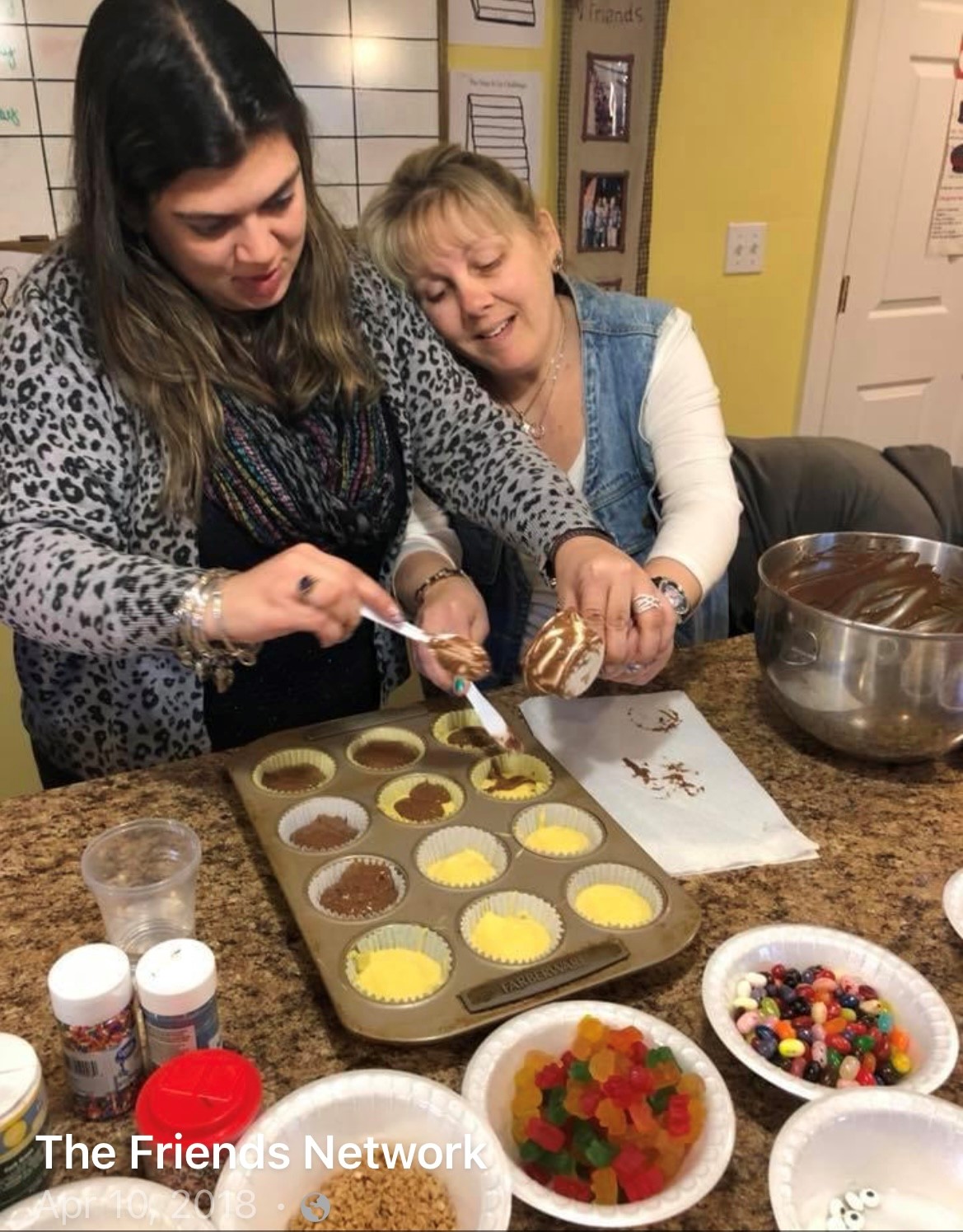 Here are some of the many ways The Friends Network is helping people with disabilities live fulfilling, meaningful, successful lives:
Day-Hab Programs for Adults
The Friends Network provides services to adults following a person-centered planning approach. These services will maximize opportunities and strengthen circles of support for adults with developmental disabilities in their communities.
Programs include (but not limited to):
Drama Club - Including studies of classical drama, developing acting skills and drama performances.
Book Club - choosing books, reading or listening to books on tape, discussion sessions
Arts and Crafts - choosing projects and creating individual art and craft pieces for display, scrap booking, painting
Cooking/Baking - planning, shopping for, and preparing healthy meals
Life Skills Classes - instruction in safety, fitness, money management, hygiene, and health issues
Sports Clinics - bowling, basketball, softball, and other sports classes
Workshops - studying and writing fiction and non-fiction, personal journals, Wacky Science
Community Service Club - working on projects in the community, learning about service organizations and their roles in the community
Game Club - playing board games, learning new games, developing sportsmanship
Health & Fitness Club - exercise classes, basic first aid training, emergency preparedness, kick boxing, Zumba
Music & Dance Club - listening to and studying different types of music, learning traditional and contemporary dance steps
Services

Day Habilitation
Recreation Respite